Affordable Waterfront Resort Living
News & Events
Best Craft Breweries near Captain's Cove
Jun 14, 2016
It's crab season on the Eastern Shore, and what goes together better than crabs and beer? Grab a delicious craft beer from one of our favorite breweries.
Evolution Craft Brewing Company
200 Elmwood Street, Salisbury, MD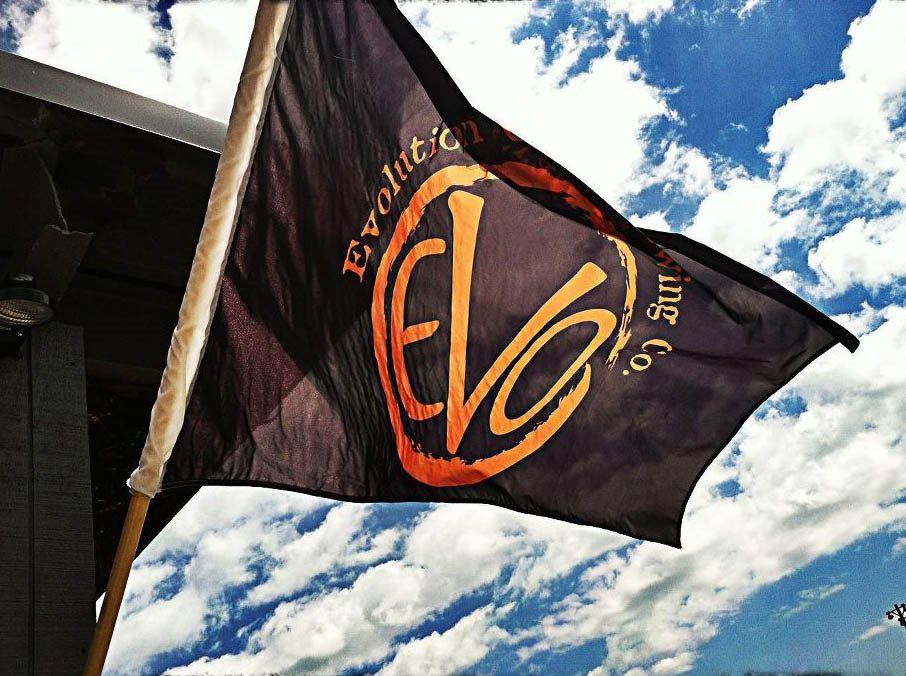 The tasting room and The Public House Restaurant are open daily, and tours are available at set times Friday - Sunday.
Must-try brew: Pine'hop'le IPA -- "Brewed with loads of pineapple juice and aggressively hopped to contribute big tropical and citrus notes."
Burley Oak Brewing Company
10016 Old Ocean City Blvd., Berlin MD
The Taproom has a calendar packed with fun events, like game nights, live music and Sunday Funday.
Must-try brew: Lost IPA -- the brewery is bringing back this fan favorite IPA for one day only, this Saturday, July 16. Only 25 cases will be available so be sure to pick one up!
Tall Tales Brewing Company
6929 Heron Grove Court, Parsonburg, MD
The brewery restaurant serves up a diverse menu, including wood-fired pizza oven, and has live music on the weekends.
Must-try brew: Some Beach Island Ale -- "A light bodied Blonde Ale infused with Pineapple and Orange. This brew is very lightly hopped with a smooth tropical flavor."
Assawoman Bay Brewing Company
45th Street Village, Ocean City MD
Stop by for a free brewery tour at 12 and 2 pm Monday-Friday (or by appointment on weekends), and then head over to the brew pub for a delicious meal with a bay view.
Must-try brew: Pony Swim IPA -- "This is a true IPA, a malt backbone gets bent over by a huge hop finish.... Look for whole peppercorn aromas and flavors with hints of garlic to balance the citrus notes."
Ocean City Brewing Company
56th Street & Coastal Highway, Ocean City, MD
This is a full scale operation with a craft brewery and distillery, a family restaurant, sports pub, and a gift shop. Brewery and distillery tours are offered daily. (Check out their delicious Beach Vodkas in the distillery!)
Must-try brew: Orange Crush -- "Orange Crush is direct from the citrus farm. This wheat beer is infused with fresh whole oranges.... A true taste of the beach!"
Backshore Brewing Company
10th Street on the Boardwalk, Ocean City, MD
Take a break from walking on the boards to stop by the beachside brew pub, open daily. They change flavors often, so there's always something new to try on tap.
Must-try brew: Boardwalk Blonde -- "An easy drinking, light, & tasty blonde ale with subtle fruitiness."
3rd Wave Brewing Company
501 N. Bi-State Blvd, Delmar, DE
Located right on the Maryland-Delaware line in "The Little Town Too Big for One State," 3rd Wave is small but mighty, producing 5 house beers year round and a variety of seasonal beers. The brewery is open daily, with the Backyard BBQ food truck available on the weekends.
Must-try brew: SandStorm Belgian Tripel -- "Smooth and creamy with a hazy light golden color. Hints of banana and clove from the yeast along with the spicy/woodsy hop flavors prevail up front, giving way to a subdued sweetness in the finish."